About Sendero Restoration

Sendero Restoration is a national commercial roofing and insurance loss restoration company with more than 40 years of combined roofing and general contracting experience. Our goal is to restore the property to its original if not pre-storm condition, or in many cases, even better with no cost or obligation to the building owner. Our 24/7 consulting team travels to areas adversely affected and works directly with commercial property owners. Sendero's services include all forms of insurance loss and storm damage restoration, commercial and multi-family roofing, and general contracting. Our mission is to exceed customers' expectations by providing the highest-quality, innovative roofing solutions with on-time results and minimal impact to the client's day-to-day operations.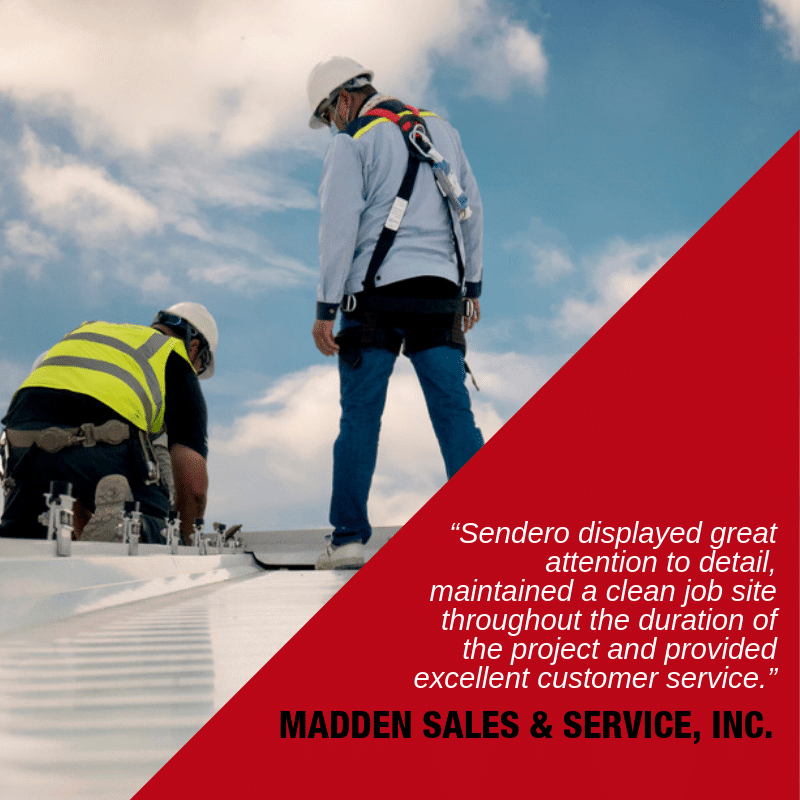 Our team of construction consultants will assist the property owner through the insurance claims and recovery process. We are not public adjusters, however, our fully trained consultants will work with our clients so that no damage is overlooked. We work on a contingency basis. If our client's insurance carrier doesn't agree to our scope of work, the property owner is not obligated in any way. From the initial roof evaluation, throughout the construction process, to the final inspection, we represent our clients by providing full-cycle consulting and construction services.