About Sendero Commercial Roofing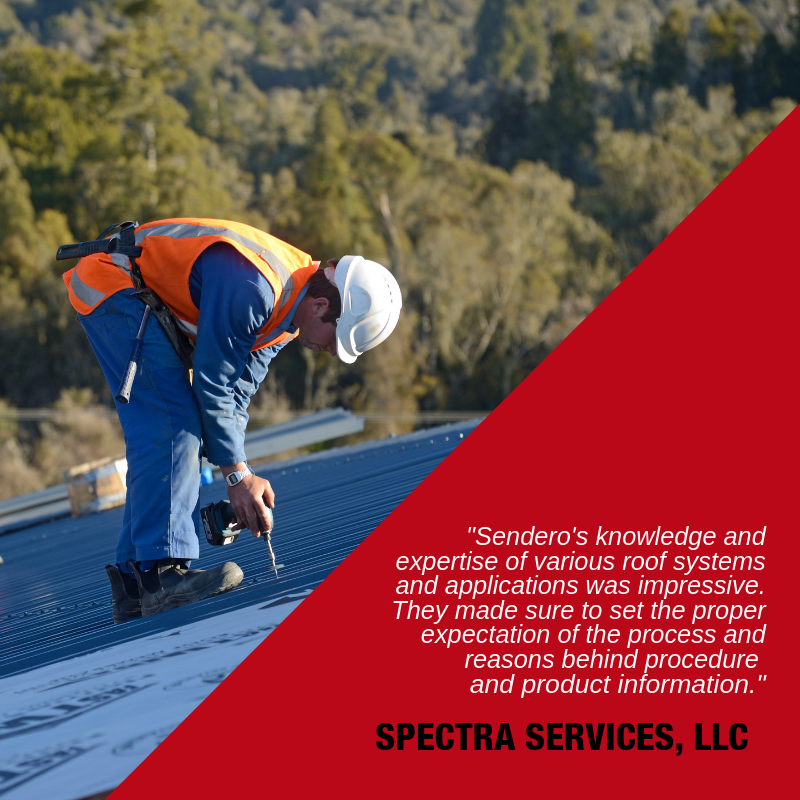 COMMERCIAL ROOFING SALES REPRESENTATIVE
Key Responsibilities:
We are currently looking for highly motivated and results-driven commercial roofing sales rep in both the Kansas City and Denver areas. Roofing sales experience is preferred, but not required. Roof replacements, hail damage identification, and insurance claim knowledge is also preferred. We're building a team of highly talented people, people who are passionate about what they do, enjoy working in the field, self-motivated, and who want to make money!
Essential Functions:
Must have truck and be able to manage extension ladders and walk roofs as required
On the ground prospecting commercial businesses
Build and maintain relationships with key decision makers
Ability to respond to a storm by traveling to impacted area within 24 hours if necessary
Work independently; pursue leads, prepare and deliver proposals to customers
Ability to work 80% of the time in the field
Skills and/or Knowledge Requirements:
Commercial Roofing Sales (1 to 3 years preferred)
Ability to identify hail damage on (Shingle, Metal, TPO) roofs
Outgoing, personable with the ability to quickly make a positive first impression
Outside sales and cold-calling skills as well as a solid knowledge of insurance claim processes
Excellent time management skills and the ability to work independently
Minimum Qualifications:
Must be self-driven, highly motivated and able to work with minimal supervision
Strong capability to close deals
Ability to work under stress to meet deadlines and quota
Ability to prioritize and multitask
Excellent written and verbal communication skills; strong presentation skills
Strong computer skills including a proficiency in Microsoft Office
Must have clean DMV
*Owning a truck with the ability to attach a ladder rack to it is a requirement for this position
*We offer a draw with very aggressive commissions. This role is an independent contractor however, we do offset your expenses.
If interested in applying, please by filling out the form to the right or submit email and contact information to SenderoUS.